Commercial Concrete Cleaning
Pressure washing is an extremely affordable and efficient way to maintain surfaces throughout the Southern Indiana area. Squared Away Cans offers a variety of pressure washing services intended to remove grime, oil, dust, dirt, mold, mildew, and other foreign materials from surfaces all around your property. We use the proper techniques and ecologically friendly cleaning solutions to restore almost any surface.
By scheduling regular pressure washing services, you can help protect and prolong your property investments. Our professional technicians have the experience and equipment to complete a variety of commercial pressure washing projects throughout the region. Contact us today to get started on a road to a cleaner, more attractive property today.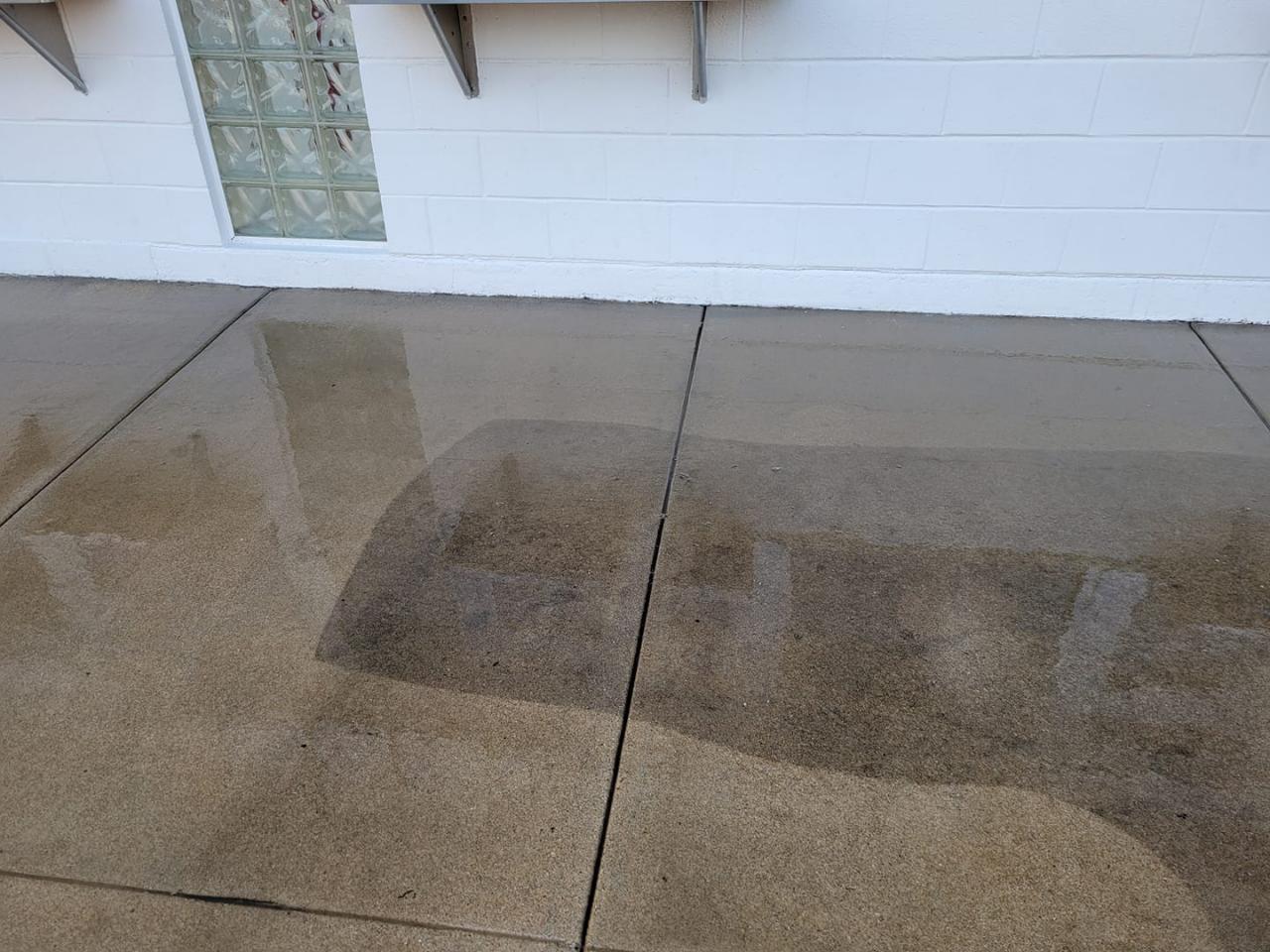 Commercial Window Cleaning
Create a bright, inviting space for your employees or customers with clean windows from Squared Away Cans. From office buildings to retail spaces, let us give you a crystal clear view. Stay focused on the business at hand and let us keep your windows streak-free and clear with flexible scheduling for your convenience. Contact us today for more information.